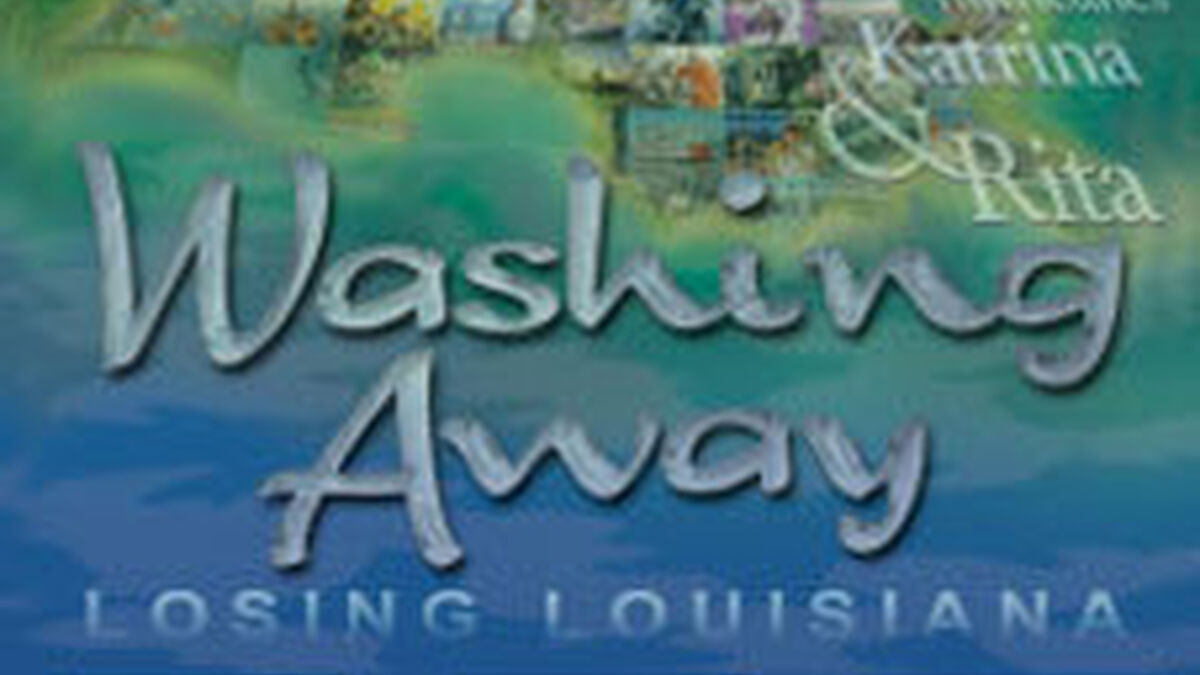 Washing Away: Losing Louisiana
On the one-year anniversary of Hurricanes Katrina and Rita devastating much of the Louisiana coastline and the New Orleans and Lake Charles areas, this new LPB documentary looks at stories of six Louisianans and how the storms affected the coastline, their land and their livelihoods. The characters share their stories and their knowledge of the larger impacts of coastal land loss on the environment, wildlife, economics, industry, culture and community.
The participants include New Orleans chef Leah Chase, the owner of the famous Dooky Chase Restaurant; Errol Domingue, a third-generation sugar cane, rice, cattle and crawfish farmer from Erath; Preston Doré, a shrimper from Delcambre whose seafood restaurant, bar and distribution business were destroyed by Rita; Marlon Horton, a 26-year-old New Orleans East resident displaced to Houston who videotaped his harrowing experiences during and following Katrina including the flooding of his home, his helicopter rescue, and evacuation to the causeway bridge and then the Astrodome, Port Fouchon port director Ted Falgout, and Kerry St. Pe', a marine biologist and Director of the Barataria-Terrebone National Estuary, a 4.2 million acre area currently experiencing the world's fastest rate of land loss.

Copies of LPB programs are available only in return for your donations (in the listed amounts) to Louisiana Public Broadcasting. (Plus $5.00 added for shipping and handling per item). Thank you for supporting LPB!