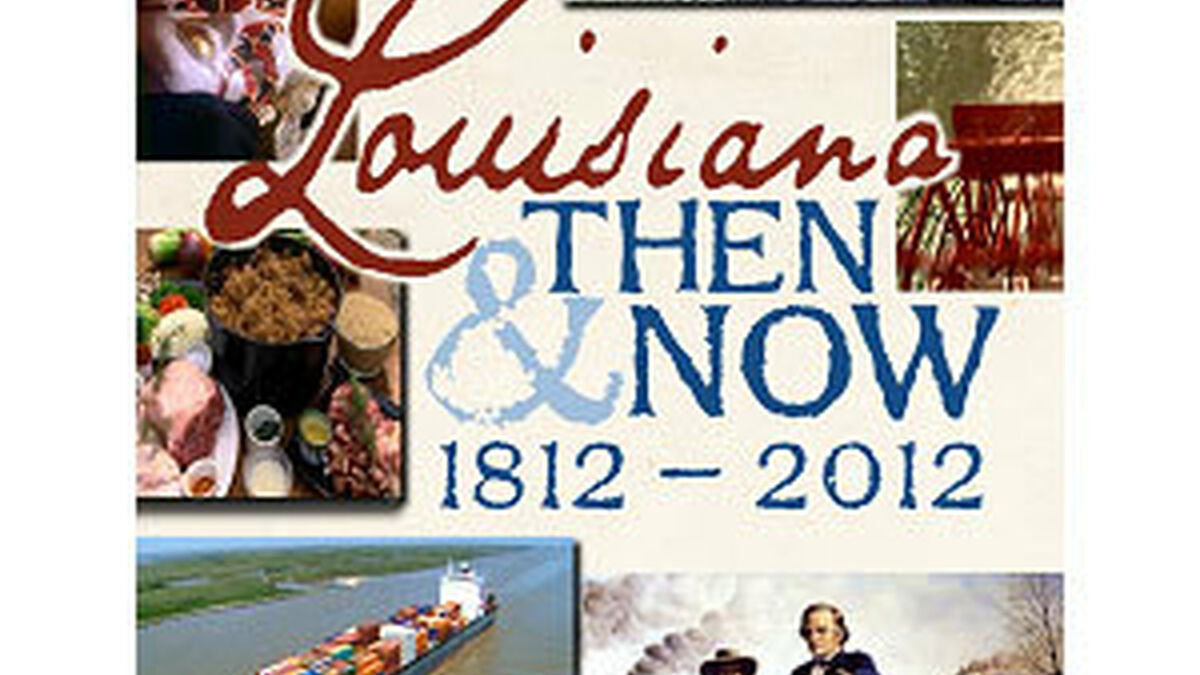 Louisiana: Then & Now 1812 - 2012
As part of the state's Bicentennial celebration, Louisiana Public Broadcasting created 18 one-minute Louisiana: then & Now segments. An officail project in cooperation with the Louisiana Bicentennial Commission, the series featuring subjects as they were two hundred years ago (when Louisiana became a state in 1812) and as they are today.

Subjects include: Architecture, Cities, Constitution, Business, Education, Fashion, Food, Gambling, Governor, Leisure, Media, Military, Native Americans, Religion, The River (transportation & Commerce), State Capitol, Soundscapeds, Storms Emmy-nominated actress and Pineville native Faith Ford hosts the Louisiana: Then & Now segments. Ford is best known for her role as Corky Sherwood-Forest in the Emmy-winning "Murphy Brown" series. She also co-starred with Kelly Ripa in the comedy "Hope & Faith." Her movie roles include Beethoven's Fifth and The Pacifier. The segments were produced by award-winning LPB producers Tika Laudun and Al Godoy., part of the team responsible for LPB's DuPont Columbia Award-winning six-part Louisiana: A History series. Rex Q. Fortenberry edited the segments and Emmy-winning composer Mike Esneault provide the music.

Copies of LPB programs are available only in return for your donations (in the listed amounts) to Louisiana Public Broadcasting. (Plus $5.00 added for shipping and handling per item). Thank you for supporting LPB!