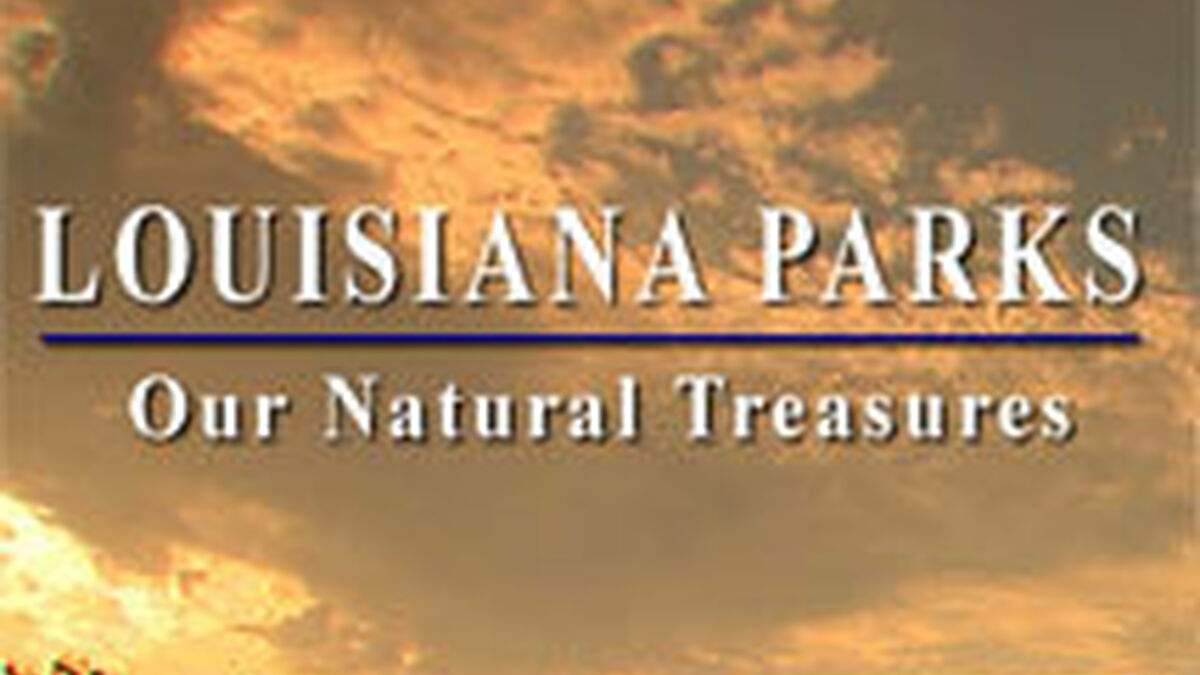 Louisiana Parks: Our Natural Treasures
Join award-winning journalist Charlie Whinham (Louisiana: The State We're In, Lost Louisiana, Louisiana Railways) as he travels our state to visit some of Louisiana's most beautiful and historic parks in Louisiana Parks: Our Natural Treasures.

Charlie's journey includes visits to Kisatchie National Forest, the Cane River Creole National Historical Park, Jean Lafitte National Historical Park and Preserve, and Chemin-A-Haut State Park north of Bastrop. Charlie showcases the natural beauty, recreational activities, and facilities at each site, along with their history.

Also included are tours of Longfellow-Evangeline State Historic Site in St. Martinville, North Toledo Bend State Park near Zwolle, Lake Bistineau State Park east of Shreveport, Poverty Point State Historic Site near Delhi, and the Louisiana State Arboretum in Ville Platte.

Copies of LPB programs are available only in return for your donations (in the listed amounts) to Louisiana Public Broadcasting. (Plus $5.00 added for shipping and handling per item). Thank you for supporting LPB!