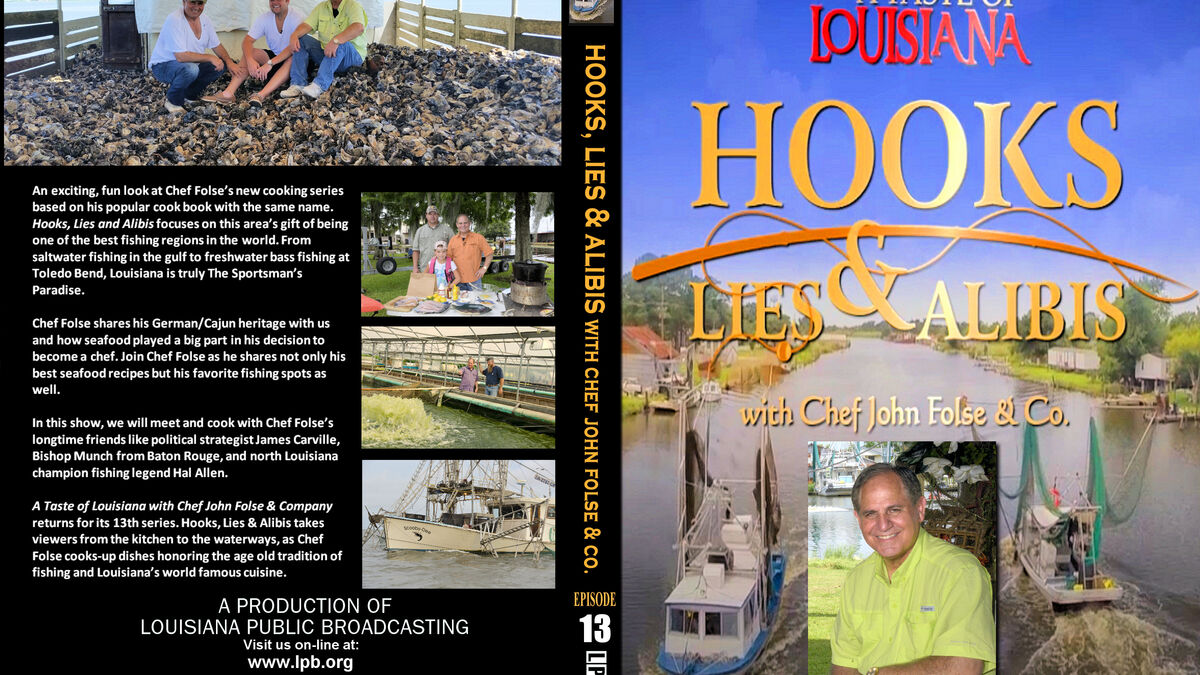 Hooks, Lies & Alibis with Chef John Folse - 104 Shrimp DVD
In this episode from the "Hooks, Lies, and Alibis" series of "A Taste of Louisiana" from July 13, 2015, Chef John Folse goes shrimping in the Gulf of Mexico with Captain Logan Galiano of the Scooby-Dee. He then travels to Dulac, Louisiana, and prepares Shrimp File Gumbo with Zoeanne Verret of the United Houma Nation. Chef Folse then returns home to White Oak Plantation and cooks Crabmeat & Shrimp-Stuffed Mirliton and Barbecued Shrimp Tangipahoa with political strategist James Carville. Lastly, he mixes a drink called the Bikini Martini.
Copies of LPB programs are available only in return for your donations (in the listed amounts) to Louisiana Public Broadcasting. (Plus $5.00 added for shipping and handling per item). Thank you for supporting LPB!