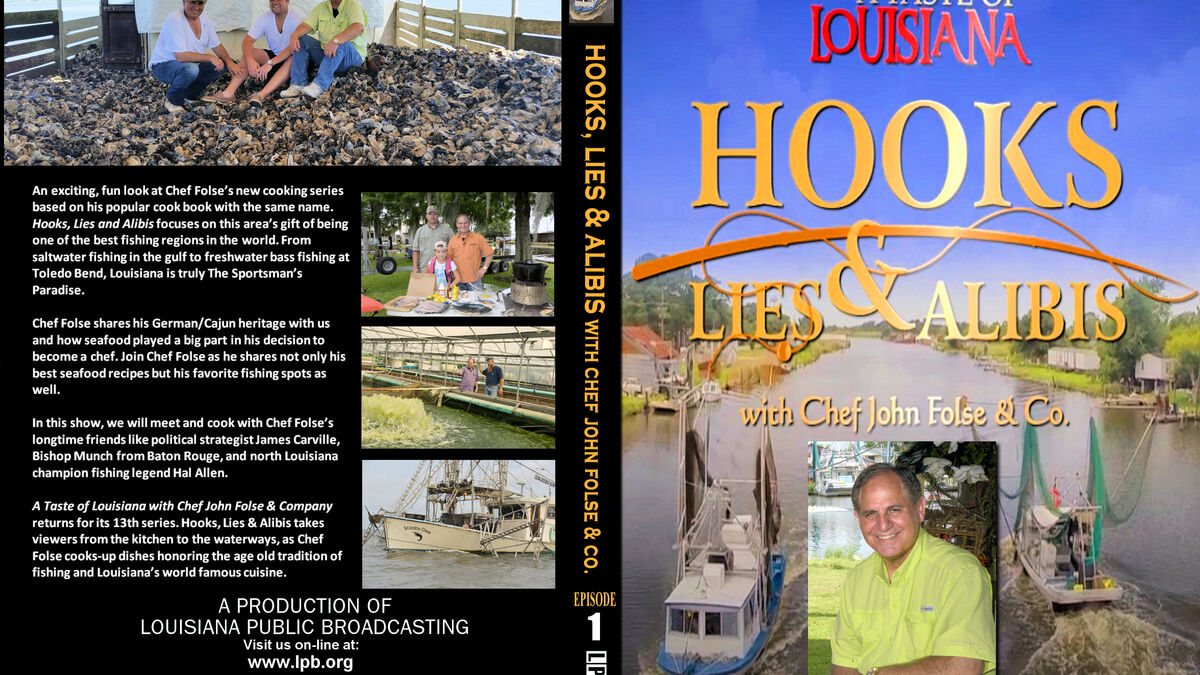 Hooks, Lies & Alibis with Chef John Folse - 101 Crabs DVD
In this episode from the "Hooks, Lies, and Alibis" series of "A Taste of Louisiana" from April 6, 2015, Chef John Folse visits Louisa, Louisiana, and discusses the state's crab industry. Chef Folse and Frank Randol, the owner of Randol's Restaurant in Lafayette, make Fried Soft-Shelled Crab Po Boys. Next, he visits the crab shedding plant at St. Mary's Seafood and Marina in Franklin, Louisiana, with owner Joey Edgar. Chef Folse then returns home to White Oak Plantation and prepares Ultimate Crab Cakes and French-Fried Frog Legs with Chris Lusk, the executive chef at Café Revolution in New Orleans. Lastly, he mixes a drink called the Havana Cooler. This episode also includes an interview with Michele Robert of Seafood International, Inc. on the crab industry.
Copies of LPB programs are available only in return for your donations (in the listed amounts) to Louisiana Public Broadcasting. (Plus $5.00 added for shipping and handling per item). Thank you for supporting LPB!