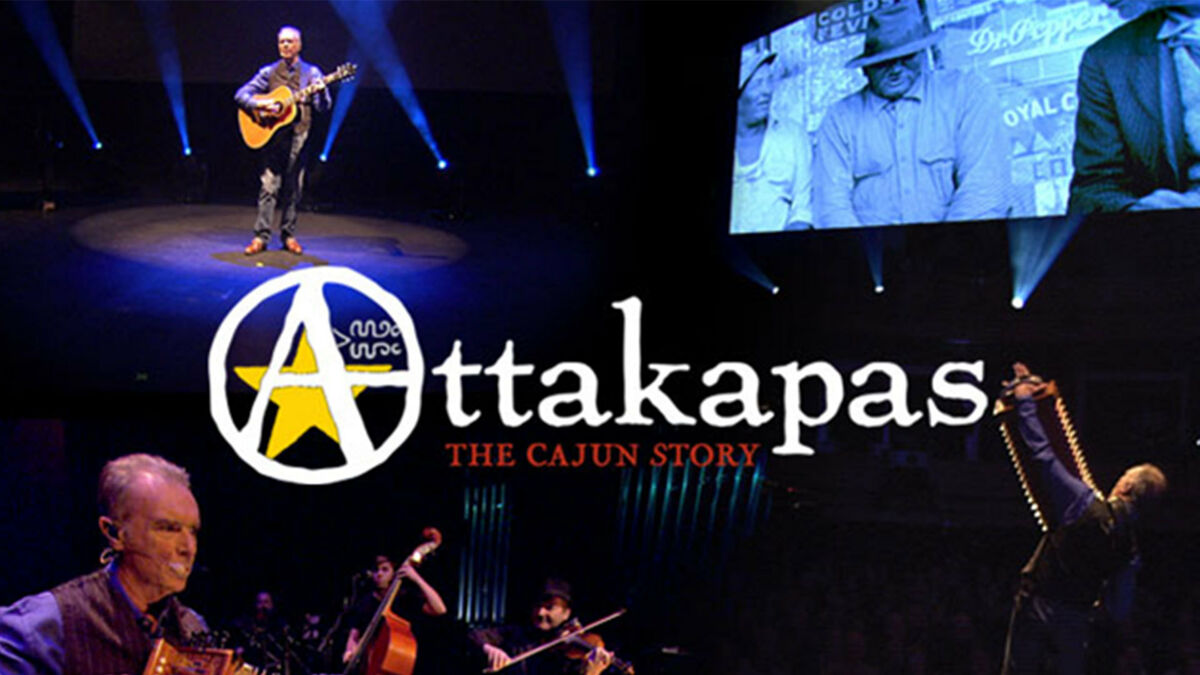 Attakapas: The Cajun Story DVD
A dynamic, immersive, multi-media stage show from Louisiana singer-songwriter, poet, cultural activist, and environmentalist Zachary Richard is now a tour-de-force television special from Louisiana Public Broadcasting.
Copies of LPB programs are available only in return for your donations (in the listed amounts) to Louisiana Public Broadcasting. (Plus $5.00 added for shipping and handling per item). Thank you for supporting LPB!