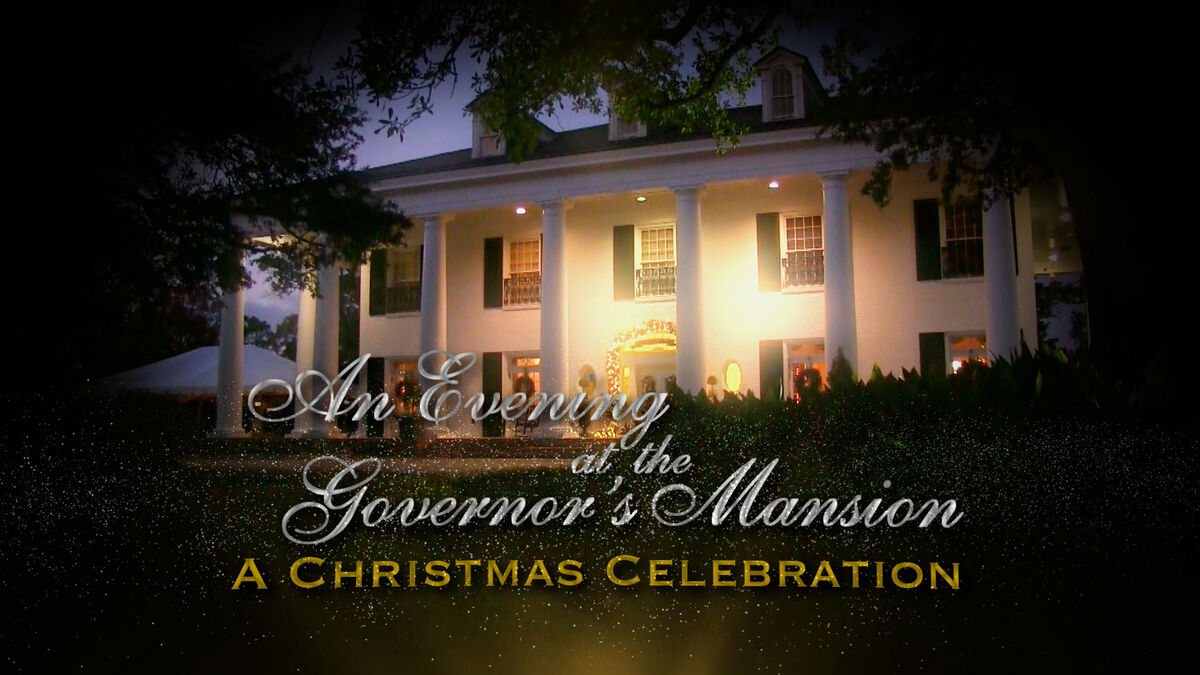 An Evening at the Mansion -- 2 Pack -- Zachary Richard & Paul Groves DIGITAL DOWNLOADS
Get both of these great performances:
An Evening at the Governor's Mansion: A Christmas Celebration
Louisiana Public Broadcasting and Governor and Mrs. Edwards invite you to a special Christmas party at the Mansion. The celebration features the artistry of Zachary Richard, featuring the Myrtle Place French Immersion Children's Choir. Richard performed many of his Louisiana-oriented compositions, including his own Christmas song, composed just last year. He was accompanied on piano and accordion by musician David Torkanowsky. The children's choir, accompanied by Richard, performed a number of traditional Christmas songs in French. This performance was recorded live at the Louisiana Governor's Mansion during the holiday season.
An Evening at The Governor's Mansion: A Christmas Celebration with Paul Groves
Christmas in Louisiana is good food, good people, and good music. Join the Governor and First Lady for a musical evening with world-renowned singer Paul Groves. Paul sings Christmas classics and some personal Broadway favorites.
Note: You MUST be logged in to purchase a digital download product. If you do not have a user account, you can register here.
Copies of LPB programs are available only in return for your donations (in the listed amounts) to Louisiana Public Broadcasting. (Plus $5.00 added for shipping and handling per item). Thank you for supporting LPB!