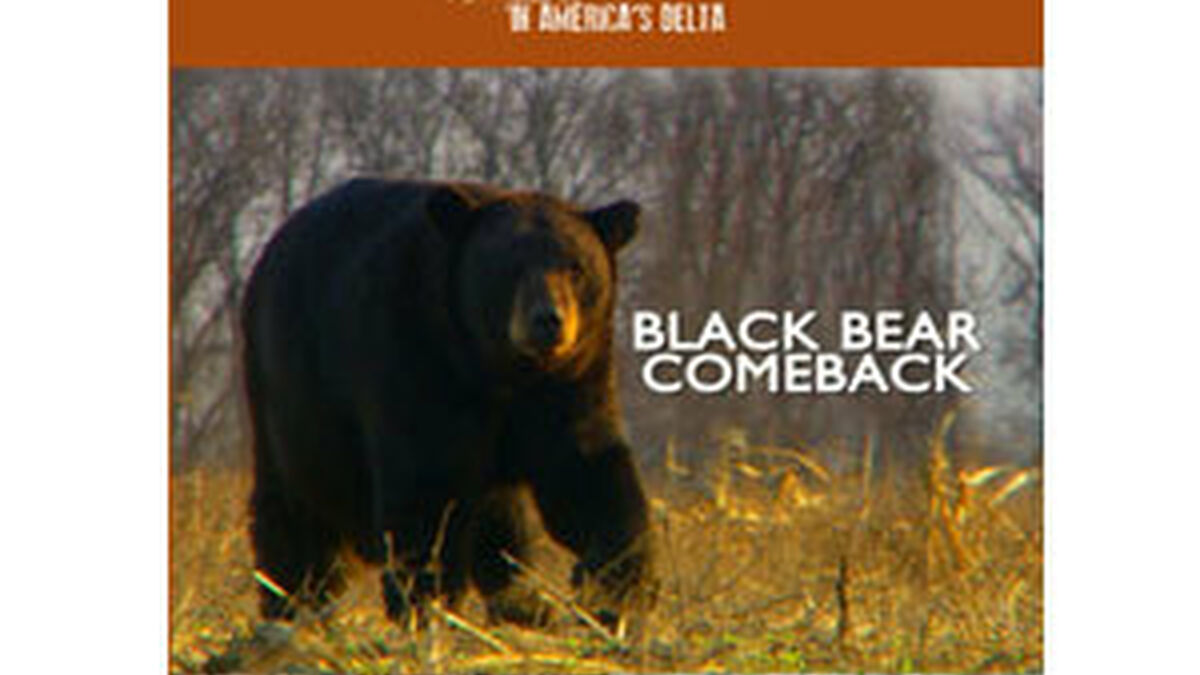 Alive! In America's Delta: Black Bear Comeback DVD
By the early 1990s, there were estimated to be fewer than 300 Louisiana black bears left in the world. More than 80% of their bottomland forest habitat had been lost, converted to agriculture and destroyed for development. Habitat fragmentation, human disturbance and over hunting decimated populations once abundant throughout Louisiana, Southern Mississippi and Eastern Texas.

One of sixteen subspecies of American black bear, these shy but curious creatures were immortalized as the inspiration for the "Teddy Bear" during an infamous bear hunt in the early 1900's. Today, thanks to an aggressive, broad-based effort to reestablish this endangered animal and restore its habitat through improved land management, high-tech monitoring and public education, the Louisiana black bear is on its way to being removed from protected status.

Find out why this bear has captured America's imagination and adoration for more than a century, and the lengths some will go to save them.

Copies of LPB programs are available only in return for your donations (in the listed amounts) to Louisiana Public Broadcasting. (Plus $5.00 added for shipping and handling per item). Thank you for supporting LPB!