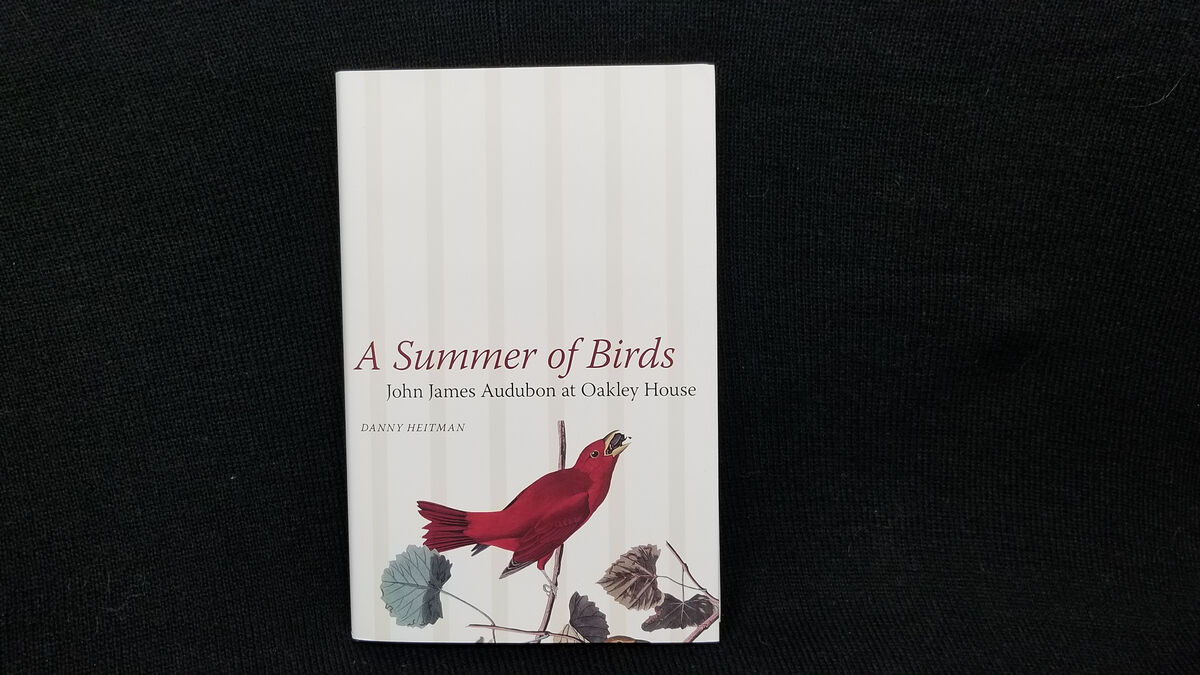 A Summer of Birds - Book
In A Summer of Birds, award-winning journalist and essayist Danny Heitman sorts through the facts and romance of Audubon's summer at Oakley, a season that clearly shaped the destiny of the world's most famous bird artist. Heitman draws from a rich variety of sources including Audubon's own extensive journals, more recent Audubon scholarship, and Robert Penn Warren's poetry to create a stimulating excursion across time, linking the historical man Audubon to the present-day civic and cultural icon. He considers the financial straits that led to Audubon's employment at Oakley as a private tutor to fifteen-year-old Eliza Pirrie, Audubon's family history, his flamboyance as a master of self-invention, his naturalist and artistic techniques, and the possible reasons for his dismissal. Illustrations include photographs of Oakley House now a state historic site, Audubon's paintings from his Oakley period, and portraits of the Pirrie family members.

Copies of LPB programs are available only in return for your donations (in the listed amounts) to Louisiana Public Broadcasting. (Plus $5.00 added for shipping and handling per item). Thank you for supporting LPB!