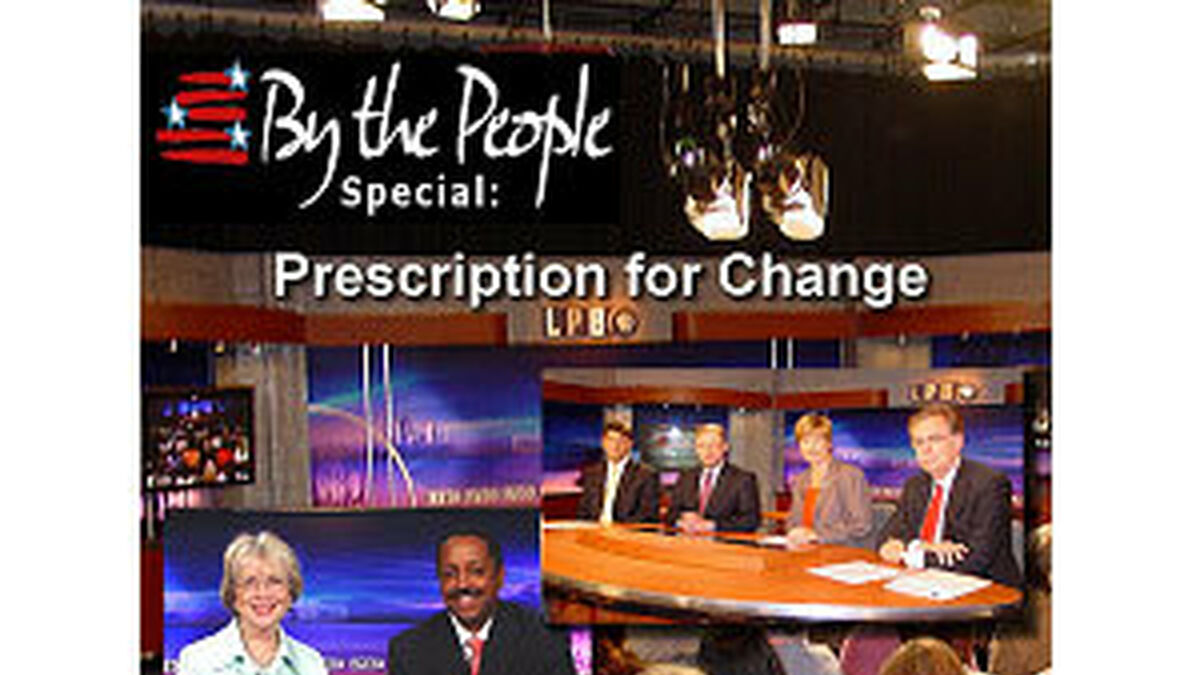 A By The People Special: Prescription for Change
The topic for the forum is healthcare issues affecting Louisiana, especially healthcare reform. The program consists of the panelists answering questions generated by small group discussions held earlier in the day. By the People is a special initiative organized by MacNeil/Lehrer Productions to bring the views of informed, "ordinary" citizens to a national discussion on the important issues of the day.

Our panelists are:
Fred Cerise, M.D. , head of the Charity hospital system (LSU Health Care Services Division),
David Hood, PAR health consultant and former head of LA Dept. of Health and Hospitals,
Barry Erwin, President and Chief Executive Officer of Council for a Better Louisiana (CABL),
and
Roxane Townsend, M.D., Deputy Secretary, Louisiana Department of Health and Hospitals.

Our moderators are the co-hosts of Louisiana Public Square: Beth Courtney, President and CEO of Louisiana Public Broadcasting (LPB)
and
Craig Freeman, Assistant Professor at The Manship School of Mass Communication at LSU.

Copies of LPB programs are available only in return for your donations (in the listed amounts) to Louisiana Public Broadcasting. (Plus $5.00 added for shipping and handling per item). Thank you for supporting LPB!