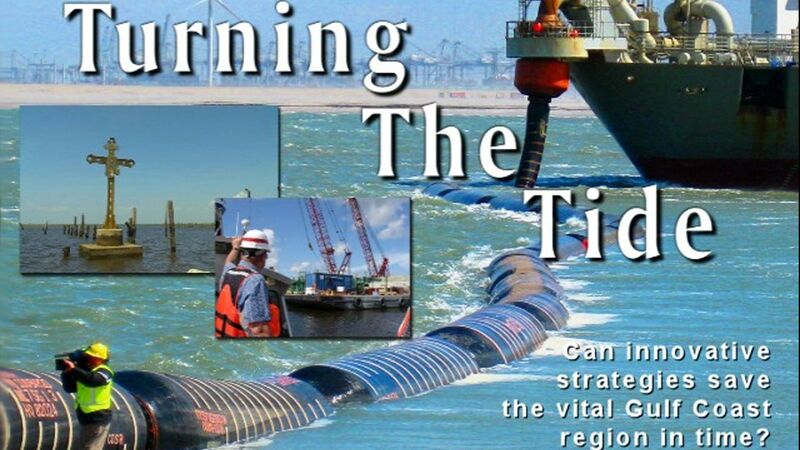 ---
Watch This Program
Already a Friend of LPB? - View on Passport.
Not a Friend of LPB? - Join here.
---
Search on Passport for more great programs!
---
A 2011 documentary that examines the causes of coastal erosion in Louisiana, the proposed strategies for coastal restoration, and the competing interests in the region that rely on the coastal zone for survival.
This program looks at the man-made causes of coastal erosion, including oil and gas extraction, canal cutting, deforestation, and the intentional drainage of swamplands for development, as well as natural causes, like subsidence, storms, and rising rivers and seas. It also explores multiple strategies for addressing the problem, including reengineering the mouth of the Mississippi River, using dredged sediment from the river, and other effective shoreline, barrier island, and marsh restoration techniques, as well as the heavily criticized plans for increased levee construction.
It also features examples of successful restoration projects, including: the creation of marsh land due to the 2011 Mississippi River Flood; the National Audubon Society's small-scale dredging project at the Paul J. Rainey Wildlife Sanctuary; back filling canals at the Jean Lafitte National Park and Preserve; and a pipeline sediment project at Bayou Dupont. It also examines the lessons learned from other nations facing similar issues, including the Netherlands. Through the creations of sand artist Joe Castillo, this documentary also touches on the impact of coastal land loss on the way of life for the United Houma Nation, Cajuns, the people of New Orleans, and coastal residents. Narrator: Chuck Perkins

---
Support programs like this on LPB!

---
Love the program? Get the DVD!