Deeply Rooted: John Coykendall's Journey To Save Our Seeds and Stories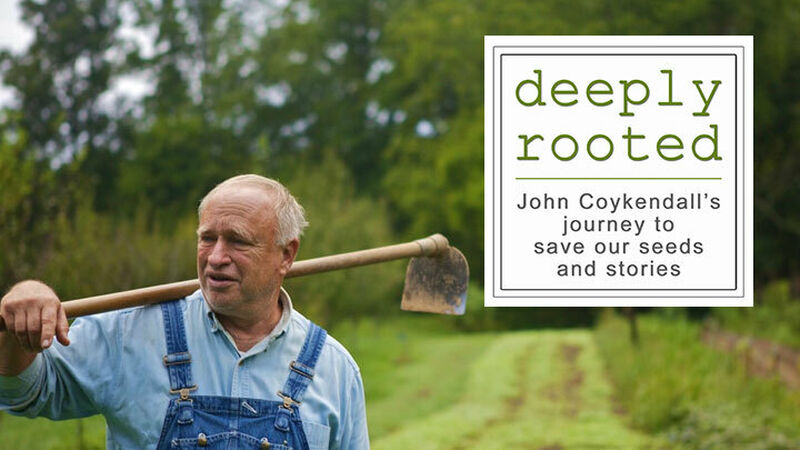 For nearly four decades, John Coykendall's passion has been preserving the farm heritage – the seeds and stories - of a small, farming culture in Southeastern Louisiana. He is a renowned heirloom seed saver, a classically trained artist, and Master Gardener at Blackberry Farm, one of America's top resorts.
Since 1973, he has made an annual pilgrimage to Louisiana to record the oral histories and growing techniques, recipes, and folktales of Louisiana farmers and gardeners in more than 80 beautifully illustrated journals. He has saved and safeguarded rare varieties of the crops they once grew and handed them back to the community they came from. His work inspires us to reconnect with the land, with the seeds and growing expertise that our ancestors passed on to us, to grab hold and pass that legacy on to future generations- while there is still time." Winner of a Suncoast Emmy Award.

More Conversations with John Coykendall
Watch This Program
Already a Friend of LPB? - View on Passport.
Not a Friend of LPB? - Join here.
---
Search on Passport for more great programs!

---
Support programs like this on LPB!
With your donation of $60 or more a year you receive a membership with Friends of LPB.

---
Credits
Produced and Directed by Christina Melton
Videography by Rex Fortenberry
Still Photography by Sarah Hackenberg
Post-Production Editing by Donald "DRay!" Washington
Original Music by Mike Esneault
Underwriters
This program was made possible through the generous support of our underwriters: