Stories for Justice
Louisiana Public Broadcasting, in partnership with the Southern University Law Center, presented a virtual screening of three Independent Lens film shorts on Monday, June 28 from 6-7:15PM, as part of LPB's Stories for Justice screening events.

Zoo Crew, from filmmaker Dilsey Davis, follows a program in Anderson County, Tennessee where inmates are rehabilitated through a work-release program at the local zoo;
Constance, from filmmaker Sally O'Grady, explores alternative sentencing for nonviolent offenders implemented by the new D.A. in Victoria, Texas; and
The Parish Prison, from filmmaker Joanne Elgart Jennings, examines the bi-partisan reform efforts in Louisiana to offer training and opportunities to the incarcerated.
Viewers are invited to share their feedback through an interactive survey during the event!
A panel discussion, hosted by Robyn Merrick, VP of External Affairs for the Southern University System, followed the screening. Panelists are Joanne Elgart Jennings, The Parish Prison filmmaker and Executive Producer of World Affairs; Jamila Johnson, The Promise of Justice Initiative, Managing Attorney for the Jim Crow Juries Project; Bryn Stole, Reporter for The Parish Prison, The New Orleans Advocate/Times-Picayune, Reporter for The Baltimore Sun; and Captain Byron Williams, Jr., Ed.S., Director, Southeastern Regional Reentry Program, Plaquemines Parish Sheriff's Office. All panelists were involved in the making of the film, The Parish Prison, and offered insights about criminal justice reform in Louisiana.
About Independent Lens
Independent Lens is an Emmy® Award-winning weekly series airing on PBS on Monday nights. The acclaimed series features documentaries united by the creative freedom, artistic achievement, and unflinching visions of independent filmmakers. For more visit pbs.org/independentlens.
Take the Survey! (Click here.)
Our Event Host: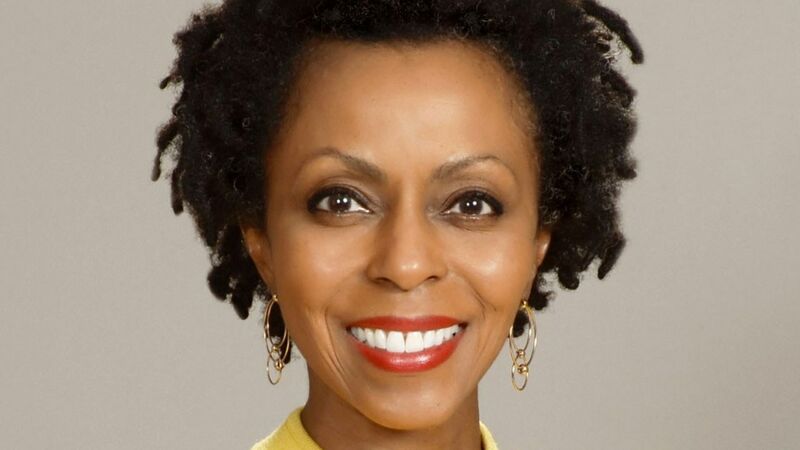 Robyn Merrick is Southern University's Vice President for External Affairs in Baton Rouge.
Robyn previously provided leadership for the University's 90,000 alumni serving as Director of Alumni Affairs and Executive Director of the Southern University Alumni Federation. Also at Southern, Robyn co-hosted the University's radio show, Inside the Southern University System, and is the former co-managing editor of the Southern University System Magazine. Through her career in higher education, she has held several administrative positions as Executive Associate to the President, Director of Public Affairs, and Policy Development Coordinator. Robyn holds a Bachelor of Science degree in Business Administration, Masters in Public Administration, and a Ph.D. in Public Policy. She has conducted and published research in the areas of women in government and Historically Black Colleges and Universities.
---
Our Panelists:
Joanne Elgart Jennings is the filmmaker for The Parish Prison, a multi-media journalist and Executive Producer of World Affairs, a radio program syndicated on NPR stations. Previously, Jennings was executive producer at KQED, overseeing the production of KQED Newsroom, Sound Tracks: Music Without Borders, and several co-productions with the Center for Investigative Reporting, including State of Surveillance and Hunger in the Valley. As a producer for PBS NewsHour for more than a decade, Jennings produced hundreds of award-winning news documentary series on location throughout the Middle East, the Balkans, Africa, Latin America and the Caribbean - including a widely acclaimed series on AIDS in Africa with Elizabeth Farnsworth. For five years, Jennings worked in the Washington bureau of the Canadian Broadcasting Corporation, producing news and feature stories for the English and French language radio and TV networks. Her work has been honored by journalistic organizations including the National Academy of Television Arts & Sciences and the Society of Professional Journalists.

---
---
Jamila Johnson is the Managing Attorney for the Jim Crow Juries Project. She focuses her work on helping people heal after a 138-year-old Jim Crow era law eroded the dignity and fairness of Louisiana's criminal justice system. She does so using litigation, policy, and public education. Before joining the Promise of Justice Initiative, Jamila led the Louisiana criminal justice reform team at the Southern Poverty Law Center. The team worked on issues such as harsh and extreme sentencing, access to counsel for people living in poverty, and prison conditions. Jamila served on the steering committee for the Unanimous Jury Coalition as it ran the campaign to amend the Louisiana Constitution to require unanimous juries. Additionally, Jamila has been in leadership for Louisianans for Prison Alternatives since 2017 when Louisiana passed its historic Justice Reinvestment Package. Jamila has a law degree from the University of Washington School of Law and spent a decade at the Pacific Northwest law firm Schwabe, Williamson & Wyatt, where she was a constitutional litigator and firm partner.

---
---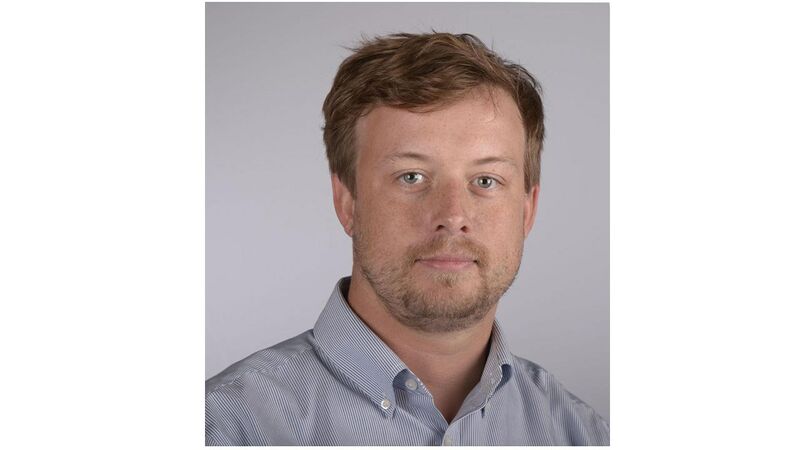 Bryn Stole, Reporter for The Parish Prison, The New Orleans Advocate/Times-Picayune, Reporter for The Baltimore Sun
Bryn Stole covers Maryland government and politics for The Baltimore Sun. He has been an investigative reporter and Washington correspondent for The Advocate in New Orleans, and covered crime and criminal justice for that paper. As part of his reporting for The Advocate, Stole covered Louisiana's efforts to transform 'lock and feed' local jails into places of rehabilitation and co-reported the film The Parish Prison with filmmaker Joanne Elgart Jennings. Related to this project, Stole and Jennings produced two stories for PBS NewsHour Weekend about ICE detention in Louisiana jails. Prior to this, Stole was a staff writer at The Greenwood Commonwealth in Mississippi, reporting on a wide variety of topics, from government and healthcare to education and housing.
---
Captain Byron V. Williams, Jr., Ed.S. is the Director of Educational Programs and Reentry Services for the Plaquemines Parish Sheriff's Office. Featured in the Independent Lens short film, The Parish Prison, Williams' work includes implementing the strategic goals and objectives of the Sheriff's Office, with a focus on operation and improvement of systems that create and deliver successful services. Williams gives direction and leadership toward the achievement of the philosophy, mission, and strategy of the department and believes that education is key for rehabilitation of the incarcerated.

Prior to this appointment, Williams was Director of Public Service for Plaquemines Parish Government. He also has a background as an educator and mentor as a teacher, coach, and through his service on the Plaquemines Parish School Board and as a Youth Career Specialist for the Louisiana Workforce Commission.
Williams helps to better his community through his affiliations with many organizations including Bethlehem Baptist Church (Deacon), Plaquemines Parish United Way, and the LA Emergency Preparedness Association. His honors have included the Plaquemines Parish Person of the Year in 2008 and the WWL Quiet Hero Award. He received Master's Degrees in Education Technology, Education Leadership & Instruction from Northwestern State University in Natchitoches, LA.
---
---
Independent Lens is America's home for independent documentary film.
---
Information and Resources:
The Promise of Justice http://bit.ly/PJI-LA

ACLU of Louisiana http://bit.ly/ACLU-LA
Voice of the Experienced: https://bit.ly/VOICEOT
Louisianans for Prison Alternatives

FWD.us (People First Initiative): https://bit.ly/FWD-PeopleFirst
---
Support programs like this on LPB!

---
---
View More LPB Stories for Justice
---
---
Thank you for your support!
Already a Friend of LPB? - View more on Passport.
Not a Friend of LPB? - Join here.
---
Search on Passport for more great programs!
---