EXPLORE FRENCH FILM WITH LPB PRESENTS: CINÉMA FRANÇAIS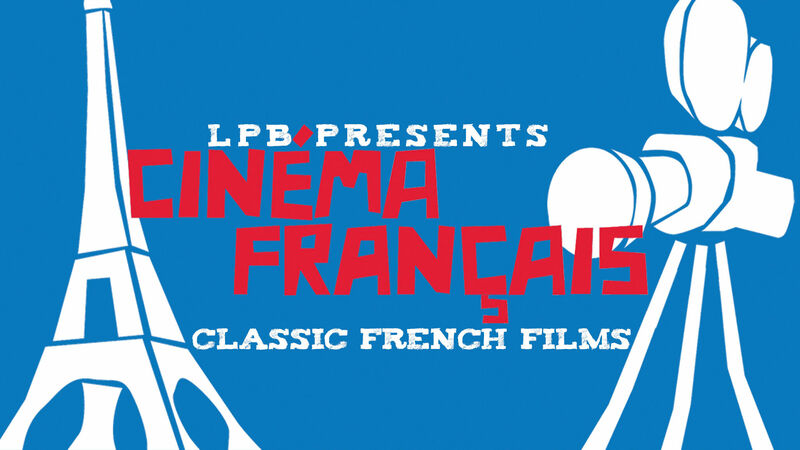 Louisiana Public Broadcasting's (LPB) mission to showcase our state's unique culture and history includes our ongoing support of French heritage and language. We are happy to announce the return of our series LPB Presents: Cinéma Français – a late night exploration of classic French films. The limited series will begin airing on LPB-HD Sunday, July 3 at 10:00pm and 11:00pm on WLAE in New Orleans.
The series consists of six films and is hosted by Dr. William Arceneaux, the founder of La Fondation Louisiane and board member of The Foundation for Excellence in Louisiana Public Broadcasting. He will introduce the films, providing a bit of history and humor each week.
"Because Francophones and Francophiles abound in Louisiana, this series has always found a receptive audience," says Dr. Arceneaux. "From an educational perspective, LPB Presents: Cinéma Français provides teachers and students of French with another approach to expand their appreciation and understanding of the French language." The films will broadcast in their native French, but English subtitles will also be available.
The films selected for this series are as follows:
"Nelly Et M. Arnaud" (1995)
Sunday, July 3
An ambiguous journey through friendship and love between a young woman and an older man. Emmanuelle Beart stars.
"Mon Pere, Ce Heros" (1990)
Sunday, July 10
A divorced father takes his beautiful teenage daughter on a tropical island vacation. She's desperate to impress a local boy! What could go wrong?
"Place Vendome" (1999)
Sunday, July 17
Critics proclaimed Catherine Deneuve's award -winning performance in this French crime drama a spectacle to behold as a widow at a crossroads in her life…with a stash of diamonds to sell!
"Cartouche" (1962)
Sunday, July 24
Travel back to the 18th century for this swashbuckling adventure starring the incomparable Jean Paul Belmondo as a highwayman with a sense of morality.
"Cesar Et Rosalie" (1972)
Sunday, July 31
A love triangle as only the French can do! Cesar is in love with Rosalie…but does she love Cesar or David? Yves Montand stars.
"Tous Les Matins De Monde" (1991)
Sunday, August 7
Music and movie combine for a film about love and rejection set in the court of Louis XIV. Gerard Depardieu stars as late 17th century/early 18th century composer Marin Marais.
In addition to Cinéma Français, LPB offers French language children's programming on the LPB PBS KIDS 24/7 channel as well as an extensive archive video collection of French programs available on the Louisiana Digital Media Archive website.
LPB has also developed a Spotify playlist of iconic French music from movies and beyond. Stream the playlist by searching for Louisiana Public Broadcasting on Spotify. For more information, go to www.lpb.org/cinemafrancais .
For more information, contact Colleen Spillane, Public Information Officer, Louisiana Public Broadcasting at (225)-767-4453 or 1-800-272-8161 ext. 4453 or by email at cspillane@lpb.org.