Physical fitness is:


a composite of intellectual, emotional, social, and physical
well-being.


comprised of muscular strength and endurance, cardiovascular endurance, and flexibility


a state of cardiovascular health that enables a person to exercise large muscle groups for long periods of time.
"Exercise and recreation...are as necessary as reading. I will rather say, more necessary, because health is worth more than learning."
...Thomas Jefferson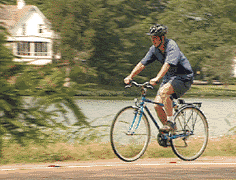 Biking is excellent (don't forget your helmet). Today, we rush but usually in cars!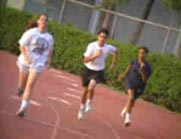 A "personal health environment" consists of all the lifestyle factors which influence physical, emotional, and social health. These factors can include diet, exercise, stress, and external environmental influences such as smog, excessive heat or cold, or allergens.