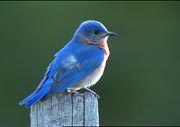 Populations within an ecosystem are constantly increasing and decreasing (population fluctuations and cycles) in numbers based on the amount of food, the availability of clean water, weather and the occurrence of natural disasters. The numbers within a species in an ecosystem population change over time. From time to time new species appear while others disappear, depending upon the resources available. Carrying capacity describes the ability of the biotic and abiotic resources in an ecosystem to support life.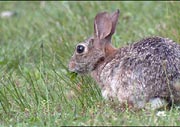 Within the environment of an ecosystem, organisms interact constantly with both the biotic (living) and abiotic (nonliving) elements. In an ecosystem different species of plants and animals interact with one another. For example, honey bees seek food from flowering plants and also pollinate the flowers as they go from plant to plant.

If the amount of resources in an ecosystem changes dramatically for some reason, then the carrying capacity changes and the plants and animals either adapt, move, or die out.

Population Fluctuations, Cycles, and Carrying Capacity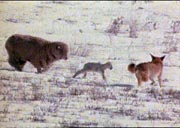 In an ecosystem, population fluctuations and cycles are natural and constant as populations are dynamic. The number of organisms of a species in an ecosystem changes naturally due to birth rates, death rates, numbers of predators, amount of food, clean water, available shelter, and other environmental factors. If the number of trees and amount of brush in a forest increase, more food and shelter becomes available. The size of small animals and bird populations might also increase over a number of years. Local predators will have more food, so their population numbers might increase as well.

The size of the population may decrease, at some point, due to over population of a species, disease, lack of food, water, cover for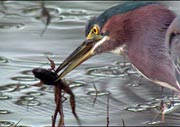 breeding and shelter, or extreme weather (prolonged drought or severe temperatures). During a period of low rainfall, the number of trees, brush, and grasses available might decline, making it more difficult for small animals to find food and shelter. Limited shelter enables predators to identify and catch these food sources more easily.